This Is What A Mint Garage Find '69 Shelby GT500 Looks Like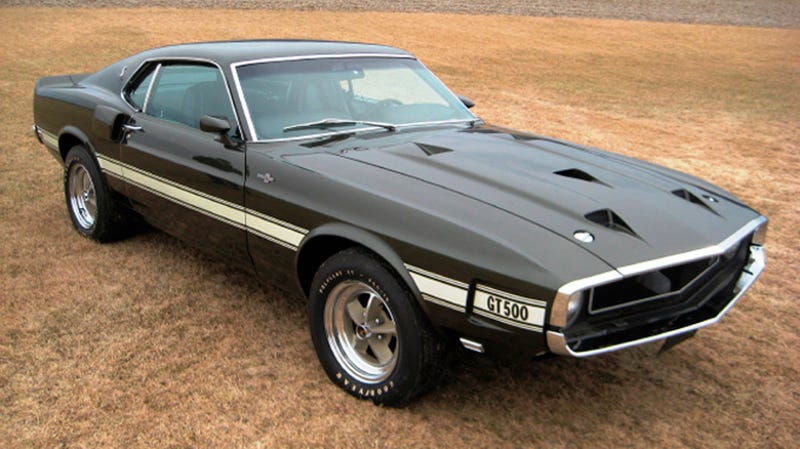 Some garage finds uncover fire-damaged Porsche 914s with a family of raccoons living where the engine used to be, and some of them uncover stunning gems. This garage find is definitely the latter.
The auction site, Ron Gilligan Auctioneers, is down as of this writing. But our old pal Alex Lloyd at Yahoo! Autos reports only about 1,000 of these cars were ever made, making them extremely rare today.
This car was uncovered following the death of Centre Hall, Pennsylvania's Larry Brown last year. Inside his home was "a trove of fascinating items" including TVs, vintage cars and motorcycles which will be auctioned off because Brown has no spouse or children to inherit him. (That may have been how he afforded all this stuff. Life Hack: Never get married or have kids.)
Some skeptics have doubted the car's authenticity, but the individual managing the estate says the car is indeed real and was maintained by Brown even when he wasn't driving it. It seems he hadn't taken it for a spin since the early 1970s, and even before that he never drove it in the rain for fear of rust.
Brown paid $5,245 for the car in 1969, but it could fetch more than $100,000 when it goes to Auction on April 25. I hope this beautiful machine goes to a good home.
Photos credit Ron Gilligan Auctioneers
Thanks for the tips everyone!